The brand enables you to expand your business. We call our approach brand-driven business development.
Our process for brand-driven business development means that we start from the category in which you operate today. Are your business opportunities in the existing category or in new categories? We believe that the area of sustainability enables new business opportunities. We would like to be a partner who, together with you, explores how you can create new sustainable business opportunities.
Back to services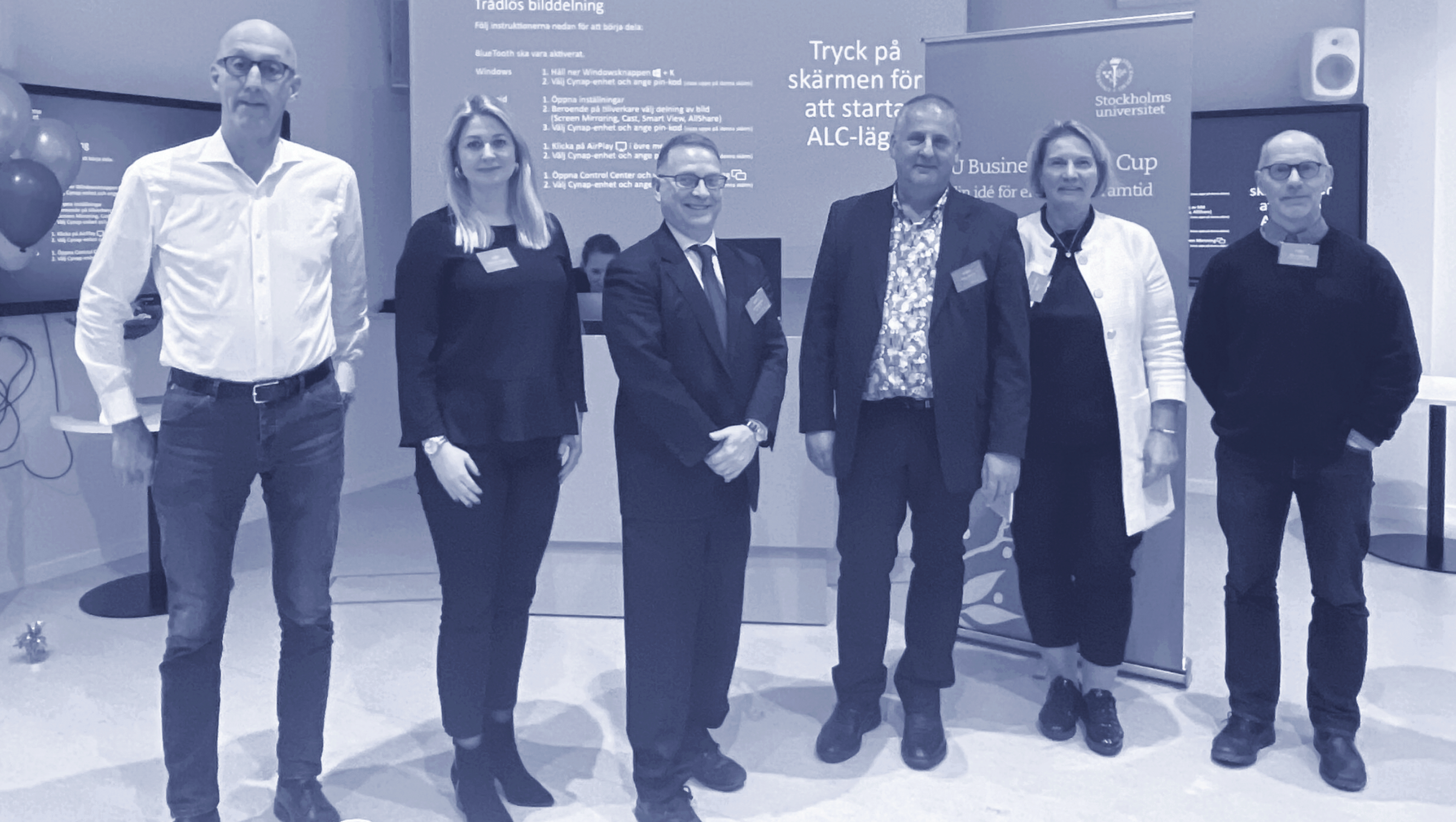 Innovation and sustainability is the winning recipe in Stockholm University's competition in sustainable business models. We started the annual competition in 2017 with the ambition of stimulating researchers and students with an entrepreneurial mindset to develop sustainable business models and compete in the SU Business Model Cup, says Dr Tony Apéria. We are grateful to the jury in the competition. From left to right. Anders Kempe CEO Bellbird, Michelle Wegner acting Global Head of Marketing SEB, Jan Ståhlberg CEO Trill Impact, (Tony Apéria founder of SU Business Model Cup), Annika Nordström Head of Financial Crime Prevention Handelsbanken and Pär Hedberg CEO Sting.